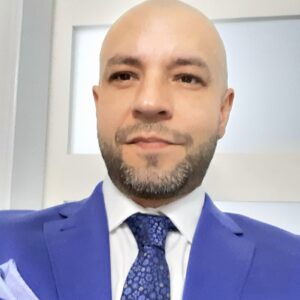 Director International Operations
Carlos DeFex is an original co-founder of One World Products (OWPC) and holds a wealth of experience as a luxury director for multinational companies across the United States and LATAM. With a skill set encompassing leading large cross-functional teams, representing world-class brands, and expanding sales into new markets, DeFex brings both visionary and practical perspectives to his roles. Furthermore, he exhibits expertise in operational management, governmental compliance, budgeting, and financial reporting, enhancing OWPC's readiness to scale operations.
In his capacity as Director of International Operations for OWPC, DeFex plays a crucial role in bolstering the company's operations and production. His exceptional relationships and expertise in luxury brands bring a unique approach and high-profile practices to OWPC, helping to establish the company as a premier producer.
Outside his role at OWPC, DeFex serves as Director of Solid Bridge Investment in Orlando, Florida. Here, he is responsible for developing commercialization plans for cannabinoid-based therapeutics for biopharmaceutical companies. In this capacity, he advises portfolio companies on a broad range of topics from crop science to retail strategies, driving solutions that enhance sales and boost shareholder value.