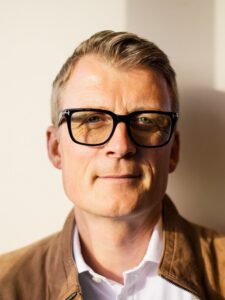 Joerg Sommer has accumulated over two decades of comprehensive experience in the automotive industry and is known to be one of the most versatile and multi-faceted C-level executives in the electric vehicle space, being one of the early proponents of electric mobility. Born in Berlin, Germany, Sommer was fortunate to experience diverse cultural environments throughout his career, having lived in Tokyo, Paris, and various locations within the United States. He currently divides his time between his home in Los Angeles and Germany.
Having held various board level roles at disruptive California-based startups and top management roles at global automotive OEMs, Sommer built electric mobility eco-systems in North America, Europe and Asia for over a decade, helping shape the industry while reducing its carbon footprint. He also served as the CEO of Street Scooter, an electric delivery truck manufacturer and energy service solutions provider in the last-mile delivery industry.
In addition, Joerg has led various OEM divisions in development, manufacturing, and sales & marketing. He is renowned for his track record in forging winning teams and establishing meaningful interactions with the investor community.
Sommer is Managing Partner of peach ventures, a Berlin-based energy & mobility venture early stage fund, investing in European and US-based tech startups as an Article 8 ESG fund. He is an alumnus of both the prestigious Massachusetts Institute of Technology and the Technical University of Berlin.