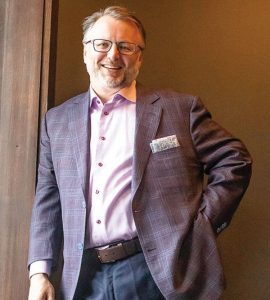 VICE CHAIRMAN OF THE BOARD
Dr. Perego graduated from LSU Medical Center in New Orleans in 1995 and pursued a residency training in Urology at Baylor Scott and White – Texas A&M Medical Center. During his time in training, he was instrumental in pioneering new surgery techniques and cancer treatments. He performed the first Laparoscopic Nephrectomy at Baylor Scott and White in 2000 and went on to perform the first laparoscopic intra-abdominal orchiopexy as well.
Dr. Perego was instrumental in obtaining Institutional Review Board approval for bladder cancer research and the use of adjuvant chemotherapy immediately following surgical resection. It was one of the first research protocols involving early chemotherapy for bladder cancer which has now become classified as a state of the art standard practiced.
Upon entering private practice in Louisiana, Dr. Perego continued to pursue research and groundbreaking treatment for prostate cancer using cryotherapy. He was part of a national team of surgeons instrumental in getting cryotherapy approved for treatment of salvage and primary Prostate Cancer and Kidney Cancer and worked on obtaining payor recognition from both CMS (Medicare) and private insurers. He was involved in early treatment protocols for focal cryoablation of prostate cancer which is now a technique feasible due to the addition of prostate MRI. In 2015 Dr. Perego helped establish one of the first MRI Fusion Prostate Biopsy programs in Louisiana and went on to create a large active surveillance program for prostate cancer patients based on the MRI Fusion Biopsy Technique.
In 2002 Dr. Perego performed the first laparoscopic urachal cyst resection through the umbilicus in America. In 2004 he performed the first pediatric nephrectomy in Louisiana on a 3-year-old pediatric patient, and in 2006 he performed the first bilateral laparoscopic nephrectomy on a patient with Autosomal Dominant Polycystic Kidney Disease.
Through his work with a pioneering articulating instrument company, Dr. Perego preformed the first documented single port partial nephrectomy in 2008. He was able to remove a tumor from the kidney through the umbilicus with no visible scars–the first documented in the world. He went on to have the first and largest series of single port adrenalectomies also.
In addition to pre and post marketing clinical trials for new instruments and implantable devices, Dr. Perego was able to expand his business acumen. He established one of the nation's first cryotherapy physician partnerships in 2001. Ultimately as a principal partner and Chief Science Officer, he went on to help develop the nation's largest cryotherapy service company with over 30 partnerships providing services in all fifty states.
It is through his treatment of Advanced Prostate Cancer patients that Dr. Perego recognized the benefits of cannabis in end stage cancer treatment. He was a co-founder of One World Products and currently serves as the Vice Chairman. He continues to be active in private practice and serves in various capacities on board and as a consultant for a number of other device and drug companies.