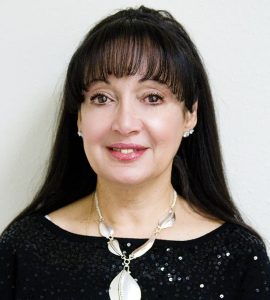 GENERAL MANAGER - COLOMBIA
Mary E. Diaz brings 10 years of agricultural experience in all aspects of the blueberry industry From March 2009 to April 2019, Mary E. Diaz joined Hurst's Berry Farm, Inc. and was appointed CFO (Chief Financial Officer), then in 2013 she joined Fall Creek Farm and Nursery opening subsidiaries in 5 countries. Responsible for setting up operations in Mexico, Chile, Peru, Spain and South Africa, also overseeing licensing and royalty operations in Argentina, Colombia and Europe. She also brings over 10 years of progressive financial, accounting, management, SEC and other financial reporting experience to these Companies. Ms Diaz is responsible for all elements of accounting, finance, reporting and management of the company's financial risks and cash flow. She is an accomplished executive. Her experience spans the industries of gaming, manufacturing, editorial and now agricultural through positions that have included Chief Accounting Officer, Director of Finance, Corporate and International Controller within multiple industries, multinational million-dollar public and highly regulated companies, recently specializing in Sarbanes-Oxley and Gaming compliance requirements.
Prior to joining Hurst's Berry Farm, Inc., Ms. Diaz served in several senior financial management positions including two years as Corporate Finance Director of Galaxy Gaming, Inc., an international private gaming company in the process of going public, her emphasis being on the public offering statements and reporting. Four years as Chief Accounting Officer and Corporate Controller of Gaming Partners International, Inc., a publicly held, international gaming supply company. Prior to these employment Ms. Diaz served as the International Controller for a subsidiary of Waste Management Corporation, with all the international subsidiaries reporting directly to her and very strict timing reporting to the parent. Ms. Diaz also brings her knowledge and experience with different demanding cultural scenarios as she held the position of Director of Finance and CFO for a public international editorial company in their Spanish language operations in Mexico City. Ms. Diaz has received letters of recommendation from all her prior endeavors.