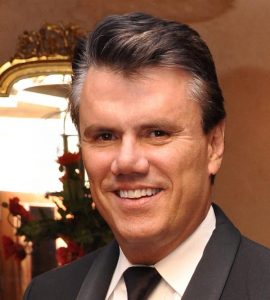 International Business Development
Born in Santa Fe de Bogota, Colombia, and spent his early childhood in London, UK. He attended the Tabor Naval Academy and graduated in Industrial Engineering and Economics from Brown University, Providence RI. Worked at his family's Palm Oil Company and Plantation (5,000 Acres) in Colombia and became involved in the agro process of cultivation, collection, extrusion and distribution of vegetable oils in Colombia. Member of the board of Gaseosas Hipinto SAS, Colombia's leading distributor of PEPSI and 7-UP at the time.
Founder and partner of the COREV companies. These factories located in Houston, Mexico City and Bogota manufacture and distribute high resistance coatings, specialized paints, mildew control wall coverings and stuccos.
www.corev.com and www.corev.com.mx
President of SMP LLC. A hotel construction and renovation company that specializes in the utilization of COREV products when retrofitting existing commercial properties. In the last ten years, this company was the general contractor, project manager or consultant to over 100 hotel properties through out The United States and the Caribbean.
Founder and President of PINEDA HOTELS LLC. a hotel management company recently formed to consolidate hotel properties purchased and operated in Texas. La Quinta Inn and Suites NASA – in Seabrook, Tx (www. lq.com),
The Kemah Edgewater Hotel, – Seabrook,Texas, The Plantation Inn in Louisiana and currently developing
The Quarter in Galveston Texas.
Sergio Pineda lives in League City, Texas with his wife Jennifer and has four children, He is an avid snow skier and
a public speaker in Biblical and historical religious topics.
Author of the published books:
"WHEN YOU PRAY LIKE CRAZY AND NOTHING HAPPENS,"
Understanding the Divine Cycle of Prayer". IUniverse 2002. ISBN 0-595-21771-0.
"EFFECTIVE PRAYER" . Hay House. 2018. ISBN 978-1-9822-0560-7