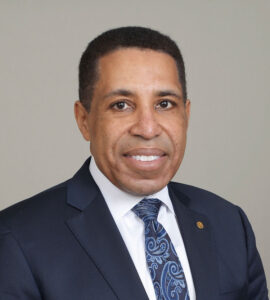 As an impactful, highly experienced chief financial officer (CFO), certified public accountant (CPA), and trusted financial strategist spanning diverse industries, Timothy Woods possesses an impeccable record of success with both domestic and international Fortune 500 organizations. By performing complex profit and loss (P&L) analyses and developing original financial models and tools, he has reimagined what is possible in an ever-evolving corporate landscape, innovating process design while shaping financial, operational, and talent development goals in response to volatile markets. A savvy change catalyst and Six Sigma Green Belt, Timothy is also passionate about the symbiotic relationship between human and business capital. He proves this by acting as an influential advisor for executive management, boards of directors, and investors as well as being a diplomatic leader who fosters and motivates people-centric, performance-driven cultures of engagement, accountability, and excellence to empower teams to deliver world-class solutions, peerless customer satisfaction, and exceptional revenue growth.
Emblematic of Timothy's distinguished career have been phenomenal accomplishments, such as growing operating income by 60% through securing executive approval to increase marketing expenses for expansion into new territories, and reducing bad debt expenses by 76%. Presently serving as director of business development and general sales manager for Lithia Motors Inc., which he joined to gain customer-facing management experience and expand his sales expertise, Timothy analyzed market trends, conducted competitive intelligence, and adopted best practices while leading BMW and MINI sales. He sourced, hired, and trained new talent; grew the loan replacement rate by 26.5% and lease replacement rate by 66.7%; and expanded the dealership market share by 30% by devising an online process for transparent retail car sales. As the only Mid-Atlantic regional dealer to continuously sustain revenue during the COVID-19 pandemic, Timothy improved the dealership website digital showroom traffic and clickthrough rate by 73%, realized a 100% phone call capture rate, magnified the net promoter survey (NPS) score dramatically, and skyrocketed Google customer satisfaction ratings from an average of 2.3 out of 5 to 4.5 out of 5.
Prior to his tenure with Lithia Motors, Timothy was CFO of Spend Consciously, a technology-based start-up, where he applied his Six Sigma skills to expand a boutique company focused on social change. There, he collected and trended Google Analytics data to engage in strategic planning and forecasting; created and operationalized a financial model to forecast capital requirements for facilities, staffing, and product launches; and raised growth capital with angel and venture capital investors. As the CFO and energy services division vice president (VP) of finance for WGL Holdings Inc., Timothy provided high-level financial functions and advanced reporting, including the generation of quarterly and annual SEC filings, Sarbanes-Oxley compliance, and benefit plans. Additionally, he limited risk during industry downturns and price fluctuations, led a long-term plan to design and implement new capital structure, and engineered various process improvements to elevate productivity without increasing costs, thereby reducing external audit fees by 10% and effecting the lowest number of process deficiencies in WGL company history.
Earlier in his career, Timothy excelled as VP of finance transformation for Freddie Mac, designing plans to upgrade the accuracy, timeliness, and confidence in Freddie Mac's financial reporting process; certifying the accuracy and reliability of budget and cost estimates; and ensuring optimization of finance initiatives across departments. He reduced the cost, complexity, and cycle time of project implementations by 20%, improved overall project management visibility, and enabled the promotion of 45 employees. Timothy also served as divisional CFO & North American controller for Stanley Works and assistant global controller for General Electric Company Lighting Division.
Timothy holds a Bachelor of Business Administration in Accounting from Cleveland State University. A graduate of the GE Financial Management program, he has achieved multiple honors, from "Business Leader of the Year" awarded by the National Association of Black Accountants to being named to Boston Business Journal's "40 Under 40" list. He presently lives in Virginia, within the Washington, DC, metropolitan area.