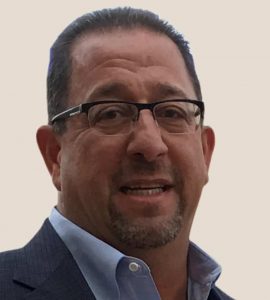 Has more than 20 years of experience in senior-level leadership focused on operations and finance for start-up, early-stage growth companies. focused on finance and operations. Specializing in the incorporation of innovative management techniques and systems to enhance business practices, increase productivity, improve employee satisfaction, and grow revenues and margin. Has a track record of building strong relationships with key decision-makers, managers, shareholders and customers.

Prior to joining ISIAH International Vahé was CEO of Atthis LLC, a start-up entity to provide construction, drilling and maintenance services to Khanjee Holding US and GVEP (Global Energy Vision Partners). GVEP is focused on the worldwide LNG market. His work there also included a potential acquisition of a Boston based infrastructure construction company, joint development of ventilators for the US and international markets, Pakistan Hydro project and development projects in Dubai and Washington D.C.

Vahé also served as President & COO of CGL Companies, a Hunt Development Company, providing planning and design, project management and facility management services to the Justice Sector.
Additionally, Vahé was involved in the waste and recycling industry for number of years, starting with Waste Management (formerly USA Waste) and with Waste Services of Florida, as well as cellular industry working for McCaw cellular which was acquired by AT&T. Vahé started his career in public accounting in the Pittsburgh office of Deloitte and Touche where he became a registered CPA in Pennsylvania and was a supervisor/manager in the audit group for several years.
Vahé currently resides in Miami, FL. He graduated from Duquesne University with a BS in Accounting and also has an MBA from the University of Washington's Executive MBA Program.